10 years of open lectures in Poznań
During the academic year, the walls of Poznań's universities host not only students and lecturers, but also prominent figures from the worlds of science, economy, politics, and art. Thanks to the initiative of the City of Poznań, more than 260 open lectures by top-class specialists have been delivered in the city over the last 10 years. Poznań was visited by Prof. Wangari Maathai, Nobel Peace Prize laureate, a well-known American psychologist, Prof. Robert Cialdini and Prof. Ben L. Feringa, Nobel Prize winner in chemistry.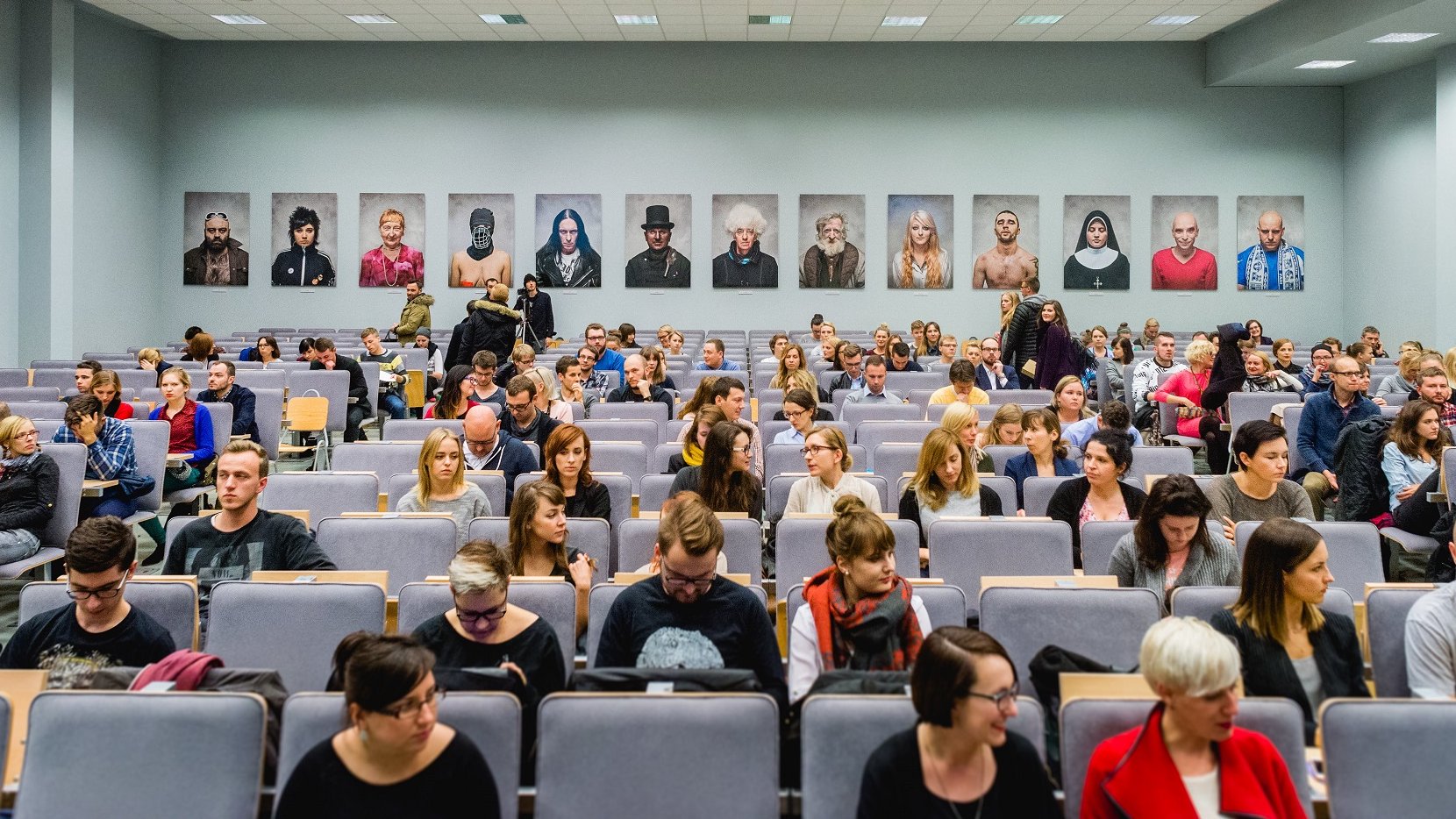 The city's programme of inviting outstanding scientists and artists to Poznań has been running since 2008. Poznań universities have the opportunity to receive financial support for the organization of visits and lectures by specialists in numerous fields of science. The invited guests share their knowledge not only with the scientific community, but also with everyone interested, as the lectures are available free of charge to all attendees.
To date, Poznań has been visited by as many as 263 lecturers, including eight Nobel Prize winners (Prof. Wangari Maathai, Prof. Robert H. Grubbs, Prof. Robert Mundell, Prof. Thomas Cech, Prof. Erwin Neher, Prof. Klaus von Klitzing, Prof. Jean-Marie Lehn, Prof. Ben L. Feringa), and an Oscar winner (Prof. Zbigniew Rybyczyński). The residents of Poznań also had the opportunity to listen to, among others, General Mirosław Hermaszewski, the first Polish astronaut who participated in a space expedition (he visited Poznań in 2010), and Sir John Dermot Turing, the nephew of Alan Turing, a brilliant British mathematician and cryptologist, considered the father of computer science (he gave a lecture in Poznań in 2016).
Poznań is visited by scientists from all over the world. In total, 26% of the lectures were delivered by citizens of the United States, 14% by speakers from Germany and 8% - by speakers from the United Kingdom. Experts from France, Canada, and Italy are also invited often. Over the course of the programme, there were also lectures by scientists and artists from such distant countries as Kyrgyzstan, South Korea, South Africa, and New Zealand.
Open lectures organised at Poznań universities concern many different fields of science, including medicine, computer science, art, biology, chemistry, social, and economic sciences. You can also hear the story of a famous bassoonist, listen to the fascinating stories of an egyptologist and learn how the development of chemistry affects the future of world transport. In a word, anyone interested will certainly find something interesting for themselves. The lectures are also an interesting alternative for foreign students, as the language of instruction is English.
The program is coordinated by the City Development and Foreign Relations Department (Poznań City Hall).