Lingua picnic
Are you ready for the next FREE Polish learning adventure designed by the Polish Philology Institute at UAM ? We invite you to join a multinational group this Saturday that enjoys learning Polish while having some fun.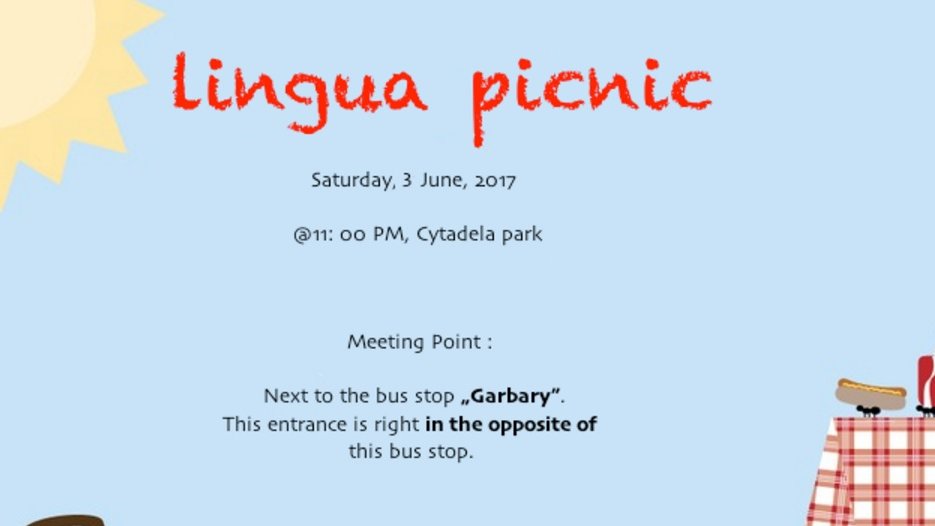 More information:
Saturday, 3 June 2017
11.00 PM, Cytadela Park
Meeting point:
Next to the bus stop "Garbary". This entrance is right in the opposite of this bus stop.