Poland is the winner of EUROASMUS AND FRIENDS CUP 2018
After 7 years  Poland has once again turned out first. On Thursday, the 7th of June, just one day before the friendly game between Poland and Chile, played in advance of the World Cup in Russia, the international student tournament, called "EUROASMUS AND FRIENDS CUP 2018" took place at Ośrodek Przywodny Rataje in Poznań. After fierce competition, team Poland proved to be the best by winning the cup for the second time in history.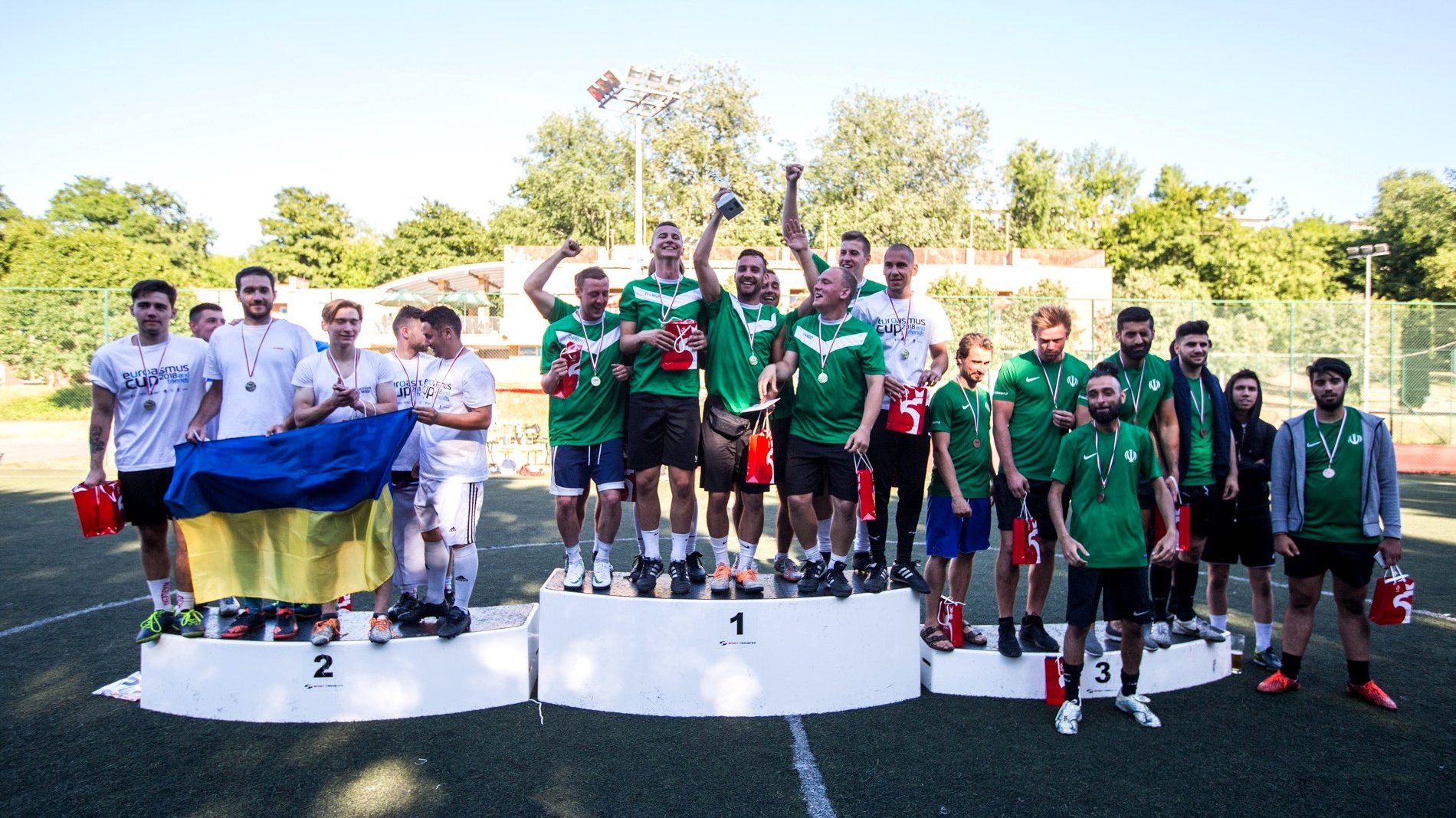 Poland beat Ukraine in the final 3:0. The lowest step of the podium was taken by the team of Iran, after they beat Spain 2:1 in the third-place match.
It was the seventh edition of this football tournament for foreign students, organized by the City of Poznań, together with Adam Mickiewicz University, University of Medical Sciences, Poznan University of Business and Economics and UAM Erasmus Student Network. 8 teams tried their best to win the cup: Iran, Palestine, Norway, two teams from Spain, Ukraine, Vietnam and of course, Poland.
EUROASMUS AND FRIENDS CUP is very popular among the foreign academic society in Poznań. Organized for the first time in 2012, due to the then upcoming UEFA Euro 2012, to this day attracts numerous participants and shows that the Euro 2012 heritage is still alive. The tournament also integrates Poznan's students from all parts of the World and makes the city more recognizable among young internationals.
According to Luis, Spain: -I like the idea of competition with other countries because it's a good occasion to meet new people from different parts of the World. Even though the level is not too challenging, it's very pleasant to play. The weather is good and the organizers gave us good conditions and a great atmosphere."
"The organization is very fine and the food very tasty. It's a cool sports environment, so I will probably invite my friends to play next year. I will surely come especially for this tournament" - said Vladyslav from Ukraine.
80 players took part in the tournament altogether, everyone with the slogan "together we play, together we cheer, together we celebrate" in their minds.  EUROASMUS AND FRIENDS CUP is a beautiful tradition and a celebration for foreign students in Poznań.
That's why we can already invite you to the 8th edition next year.