Poznań at the EUPRIO 2018
Representatives of Poznań City Hall and Adam Mickiewicz University take part in this year's edition of the EUPRIO conference, held in Seville (Spain).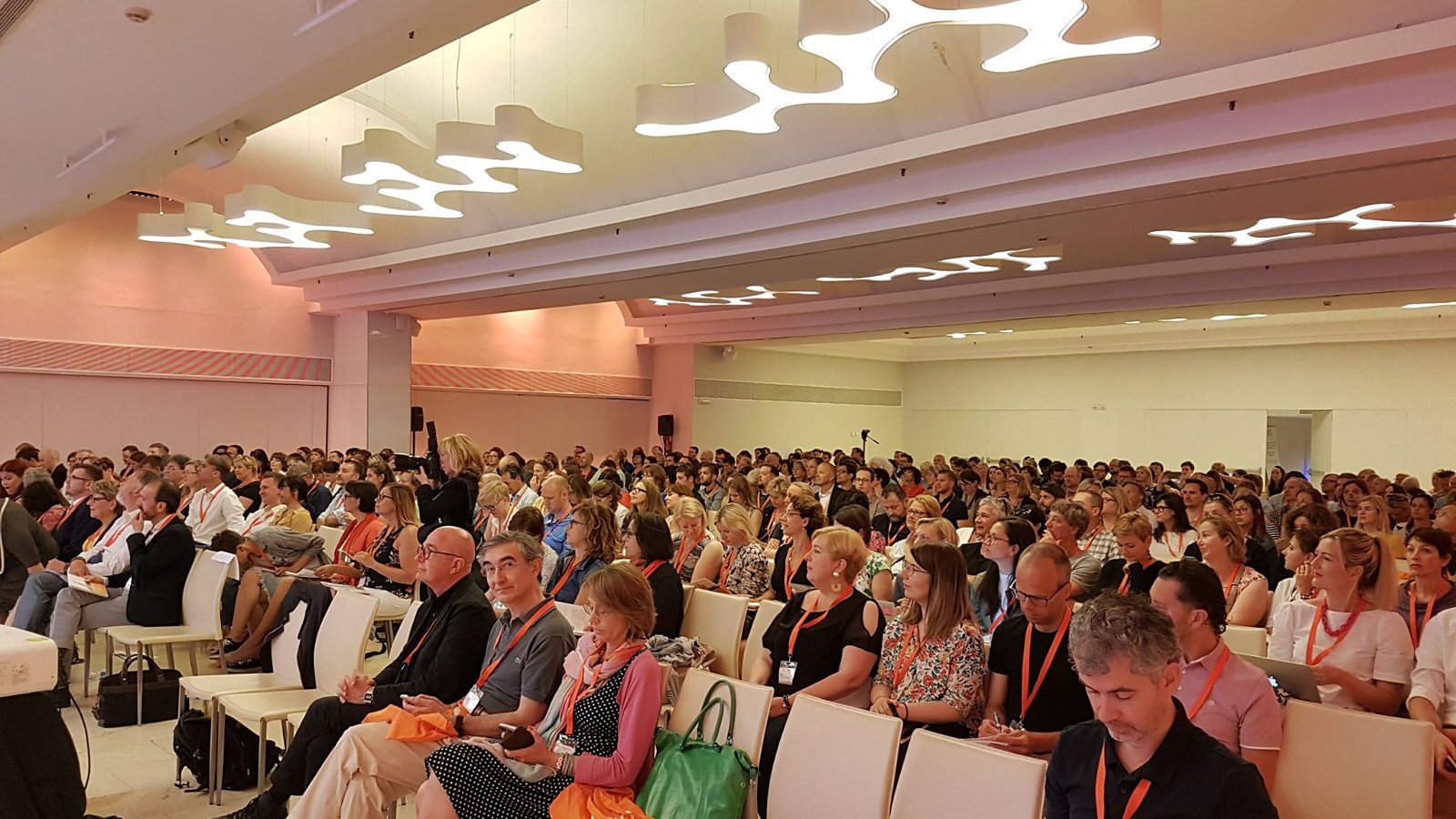 The conference is organized by the "European Universities Public Relations and Information Officers' (EUPRIO) association, which was founded in Brussels in 1986 with the support of European Community officials. The main tasks of the association include supporting the development of the higher education sector through effective communication and the promotion of a knowledge-based economy model.
This year's edition of the EUPRIO conference is devoted to the issue of digital transformation and the challenges faced by universities related to digitized communication.
The conference is attended by over 350 people-representatives of universities and institutions from several dozen countries. Poland is represented by six higher education institutions in total, whereas the city of Poznan is represented by Marcin Witkowski from the University of Adam Mickiewicz in Poznań and Anna Wawdysz from Poznań City Hall.
Next year's conference-EUPRIO 2019-will take place in Poznań and will be organized by Adam Mickiewicz University in Poznań, and co-organized by Poznan City Hall. - The EUPRIO conference will take place in Poland for the first time, which is a great distinction for our city - says Anna Wawdysz - deputy director of the City Development and Foreign Relations Department. - Next year, Poznań will become a platform for several hundred experts, who are exploring the subject of communication on a global scale, to exchange their experiences and knowledge. It will be an excellent chance to learn from each other the most effective methods of cooperation, as well as a promotion of universities and academic cities - she adds.