Poznan welcomes international students!
Since August, universities in Poznan welcome students from abroad. This year more than 1000 students from 5 continents came to Poznań. Let's find out what made some of them visit our city.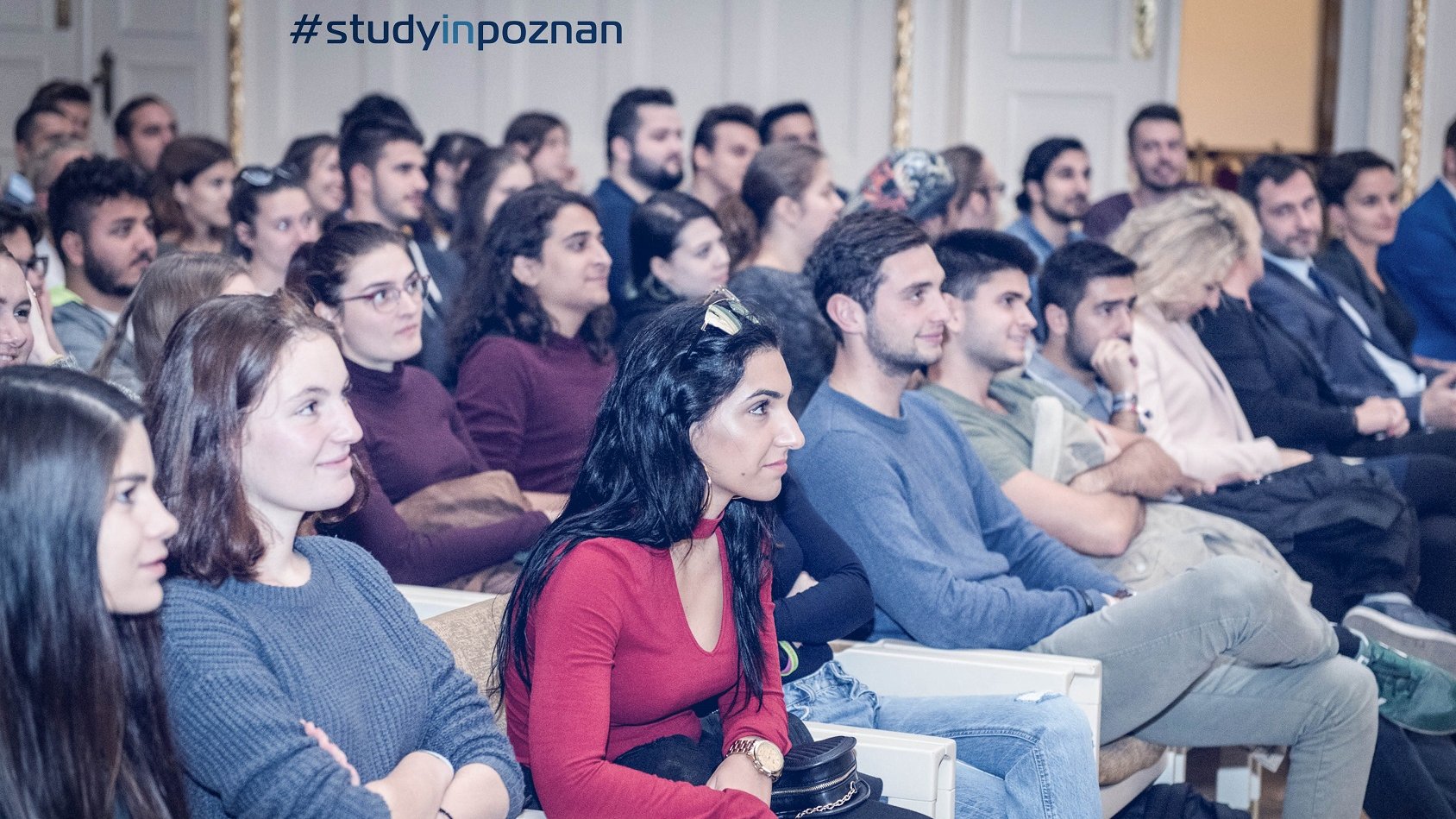 Currently every fourth person that you meet on the streets of Poznan is a student. The total population of students reached over 116 thousand people, including over 5,000 foreign incomers. So this is you who bring international atmosphere to our city. Those who decided to join Poznan international community had very different reasons for that decision. Some of them have been here before, some of them are here for the first time and were driven by curiosity. But most of all, they find Poznan an open, academic city that combines Western standards of living, with Central-European energy and spirit. This year's newcomers could chose from educational offers of 25 universities and we asked some of them about particular reasons that made them come to Poznan.
Gokhan Islek, Turcja: "I come from Turkey. I have decided to study in Poznan due to the fact that Poznan is one of the most foreigner-friendly cities in Poland. I always had positive feedback about student life in Poznan. During my stay (one year) I had never have an issue with people or organisations. I am very happy living in Poznan, and recommend to foreigners not to hesitate to move here."
Anastasia Tatuiko, Ukraina: "I am originally Ukrainian. The decision to move to Poznan was driven by its diversity and high level of education. Poznan city is tiny comparing to others but multicultural and open for international incomers"
Adewale AdebiyiI, Nigeria: "I will be studying here for 2 years and I think it is a privilege for me to be here. I was told by a friend that studying here is a wonderful experience. That is why I decided to be here. So far, so good and happy. It has been wonderful experience meeting new people and learning new things."
If you want to be regularly updated - just visit our website.
And if you want to share an inspiring story about your impressions on your stay in Poznan, don't hesitate to write: