"Study in Poznań" in Georgia
A strong representation of Poznań academic society on 13-18 February is visiting Georgia. The aim of the trip is to promote the project "Study in Poznań" - encouraging foreigners to study in our city.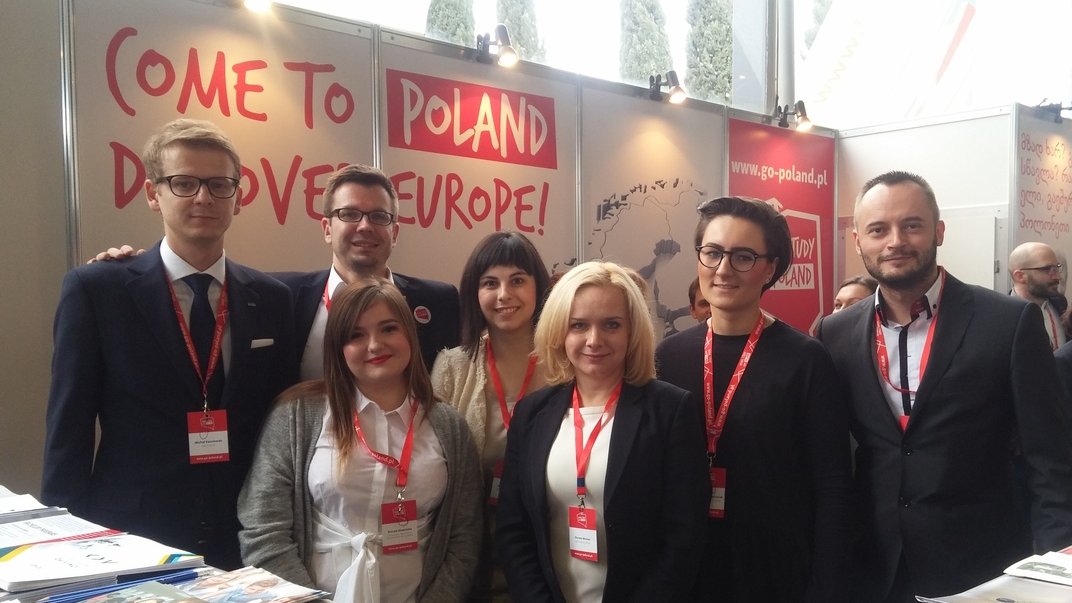 Stay began in Poznań's twin city - Kutaisi. A representative of the City Development Department from Poznań City Hall and representatives of universities: University of Life Sciences, WSB University, Poznań University of Communication and Management and the School of Form SWPS University of Social Sciences and Humanities had an opportunity to deliver presentations to youth from 42 schools, most of which were leaders in their environment, who will pass the information received and distributed materials to their colleagues. Then there was a meeting with the directors of four schools and Rector of Akaki Tsereteli State University. Straight from Kutaisi Poznań delegation went on a trip to the capital of Georgia - Tbilisi, where representatives of the Adam Mickiewicz University and Poznań University of Economics and Business joined the team. On the first day in Tbilisi, the Polish Ministry of Science and Higher Education in cooperation with the Georgian Ministry of Education and Science organized a meeting at the headquarters of the Ministry of Polish and Georgian universities in the B2B formula. Since yesterday, ie. On February 16, Study in Poznan is a part of the joint stand Ready, Study, Go! Poland prepared by the Polish Ministry of Science and Higher Education and the Foundation for the Development of the Education System at educational fairs in Tbilisi. We believe that further joint action in Poznań academia will strengthen and develop cooperation with Georgia.