Wharton School students in Poznań
Wharton School is the business school of the University of Pennsylvania that offers MBA program ranked No. 1 in the United States according to Forbes and No. 3 in the United States according to the  U.S. News & World Report ranking. List of this Ivy League university alumni includes i.a. US President Donald Trump, Elon Musk, Clarissa Sligh, Jeremy Rifkin, Warren Buffet or Ivanka Trump.  From July 22, a group of fourteen Wharton School students will be visiting the Faculty of Law and Administration at Adam Mickiewicz University.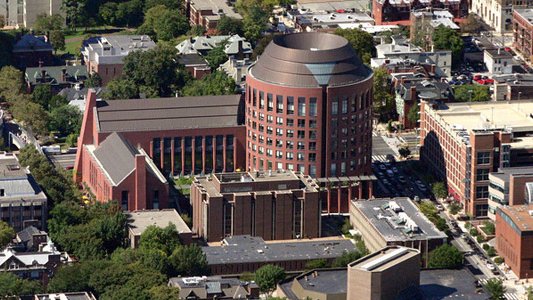 During a week's stay in Poznań master's students in combined MBA and International Relations will listen to lectures by Adam Mickiewicz University and Poznań University of Economics and Business professors: prof. Tomasz Brańka, prof. Eve Mińska-Struzik and prof. Monika Dobska. They will also visit enterprises such as Amazon Polska in Sady and Solaris & Coaches in Bolechowo. Students' plans also include meeting with Jacek Jaśkowiak, the Mayor of Poznań and visit in the Arkady Fiedler Museum in Puszczykowo
Poznań is the fourth and final stage of the Wharton School students' journey, after visiting Paris, Stockholm and Frankfurt (Oder). Wharton School, founded in 1881, is the world's oldest business university.