World Folk Review "Integration"
A group from China will participate in the World Folk Review "Integration" for the first time. The 17th edition of the review will be held on 12-20 August 2017 in Poznań and several other cities in Wielkopolska. The festival is organized by the Folk Dance Group "Poznan" AWF.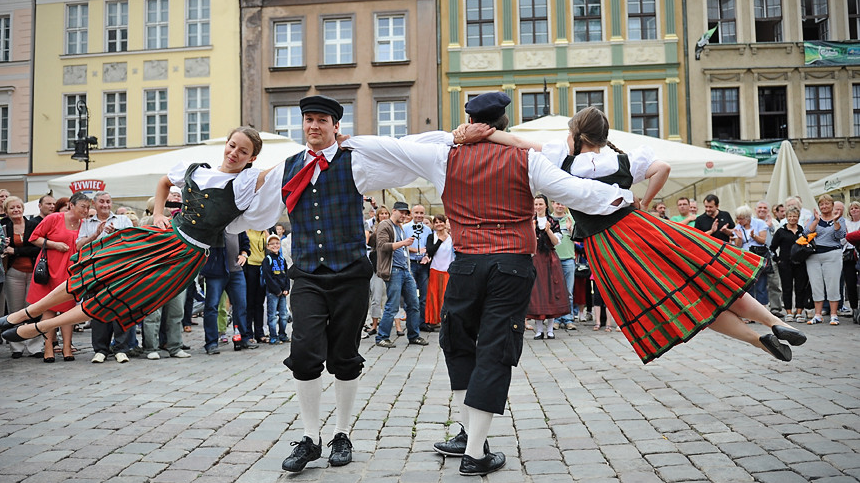 The festival will bring together groups from China, India, Mexico, Russia, Serbia, Turkey, Ukraine, and Poland. The review starts on Saturday, August 12, with performances in Luboń and Grodzisk Wielkopolski. The opening concert in Poznań, held in Dąbrowski Park next to Stary Browar, and a colourful parade along Półwiejska Street will take place on Monday, August 14. Throughout the week, artists will also visit Swarzędz, Leszno, Wronki, Września, and Nowy Tomyśl. Everything will end with an open-air final concert, which will be held on Sunday, August 20 at 9:00 p.m. in the Citadel Park near the Bell of Peace and Friendship between the Nations. In addition, the festival will feature national evenings, workshops for children, exhibitions, and a tournament of traditional sports - a variety of attractions.
The organizers are doing their best to make the concerts an amazing experience for the audience and participants. The final concert will include the highlights from the repertoire of individual bands, and several venues are being built, with dozens of lamps and more than a hundred microphones, to accommodate everyone. - Each year we pick a difference place to organize the concert. They provide a charming backdrop to the spectacle consisting of dance, singing, and music - says Dariusz Majchrowicz, the festival's artistic director. - This year's concert will be held in the beautiful, historic Citadel Park. Imbuing this place with a spirit of folklore will give a spectacular and magical effect - Majchrowicz adds. For this reason, this year's motto is "The Magic of Folklore".