Celebrating animation
This year's edition of Animator promises to feature more than 300 animated films in its competitions and various other sections. The festival will offer meetings with artists, animation workshops for kids, and a visit to Spain. The dates of this celebration of Polish and world animation, to be held in Poznań for the 15th time, is fast approaching.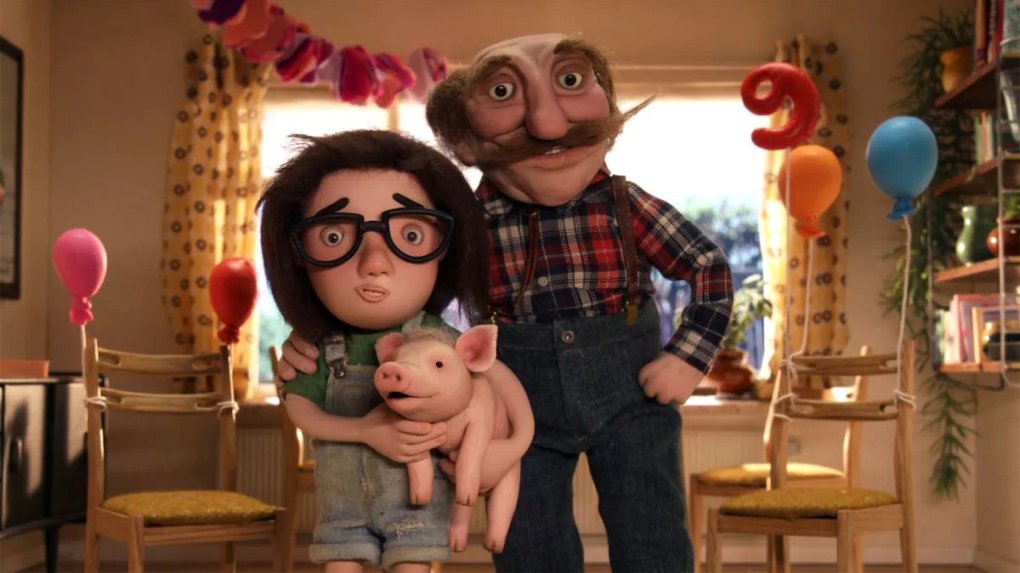 Traditionally, competition sections are at the heart of the 15th Animator International Animated Film Festival. Out of about a thousand submissions, several dozen of the presumably most interesting ones have been selected to compete for prestigious awards, including that for the best feature film, which Mariusz Wilczyński received last year for his big melancholic debut Zabij to i wyjedź z tego miasta (Kill It and Leave this Town), and the festival's Grand Prix, the Golden Pegasus, to be competed for by selected short films from 27 countries. Note that the American Motion Picture Academy has recognised Animator for being Poland's only animated film festival with Oscar® qualifying status. This means that the winner of the Grand Prix, i.e. the Golden Pegasus, in the short film category will be fast tracked for an Oscar nomination, and thus given a better shot at winning the coveted award.
In addition to the main competitions, there is one other - the most recent addition - to look forward to: for the second time, films will compete in the popular Animated Series Competition, which is to be held in response to huge interest in the Animated Series section launched in 2017. The competition is intended to present a wide panorama of animated stories from around the world that are divided into episodes.
As every year, the organisers also made sure to cater generously to the youngest animation buffs. Children will be able to learn about Miki Mola i straszne płaszczydło (Miki Mol and the Horrible Coat Monster), a classic tale of three bookworms who set out on a trip to Kalamburgia where they use their humour and wit to fight a horrifying gloomy ruler of the neighbouring land, or to see the Nocturna and see what happens after little Tim, who lives in an orphanage, discovers one night that some of the stars, including his favourite, have vanished from the sky.
The Dutch-Belgian film Oink, which is a story of 9-year-old Babs who is gifted a pig named Oink and who convinces her parents she will take care of it as one would of any other four-legged member of a household, promises to be the festival's hit. Little does Babs know that her grandfather is preparing for a sausage competition organised by the Society for Meat Products from Fresh Pigs... The authors warn that any young viewer who watches the film may categorically refuse to eat meat.
In addition to having their separate section, children will be offered a three-part workshop organised in cooperation with the Children's Art Centre. Young participants will be given opportunities to create their first animated pieces in the filmmaking techniques of stop-motion (on the main theme of magic and elixirs), cut-outs (focused on dreams) and plasticine (making their own clay self-portraits and transforming them into who or what they would like to become in the future).
The organisers do not forget that animation appears not only in films, but also in video games, and even in fusions of the two. A case in point of such a combination is America, which takes the viewer on board an aeroplane in a simulated flyover of Los Angeles with a speech-synthesiser generated voiceover featuring the late philosopher Jean Baudrillard. Also in this section, you will also be able to hear about the links between animated film and animated video games, the use of games in unexpected areas, largely for education, and how various techniques, not only 3D animation, are used to create games, many of which are small works of art both in terms of their visuals and their storylines.
Just a few months ago, for the first time in history, the Spanish filmmaker Alberto Mielgo received an Oscar for The Windshield Wiper in the best-animated short-film category. To mark the occasion, Animator invited Spain's oldest animated film festival the Animac International Film Festival, to cooperate on this year's edition. The film it proposed will be available in Poznań during this edition. The Animac film review will feature 20 productions from the last decade. Particularly noteworthy among them is Morning Cowboy by the celebrated producer Fernando Pomares (an emotional journey of a man who one day resolves to break the monotony of his life) and Patchwork by Maria Menero, a story of a woman who has undergone a liver transplant, told by means of old photos, embroidery, and paints.
A separate thematic section has been set up to present the work of Alberto Vasquez, a versatile filmmaker who has authored not only animated films, but also books, illustrations and comics, a three-time winner of Spain's most prestigious distinction, the Goya Award. Vasquez specialty, which are disturbing dark stories, included Unicorn Blood, a bloody tale of two teddy bears that hunt unicorns, and BirdBoy - a story of a bird boy that constitutes a nod to Psychonauts, a full-length animation that received an audience award during the 9th edition of the Animator. You will be able to hear Vasquez himself speak in an online meeting complete with a Q&A.
The 15th Animator International Animated Film Festival will be held in a hybrid format from 8 to 15 July in the Muza cinema, at pl. Kolegiacki, in The Stage Upstairs and on former bank premises on the corner of ul. Masztalarska. Then, from 15 to 21 July, the festival's events will be available online.
Adam Horowski
translation: Krzysztof Kotkowski
15th Animator International Animated Film Festival
8-15 July, online: 15-21 July
Muza Cinema, pl. Kolegiacki, Scena na Piętrze (The Stage Upstairs)
Tickets: PLN 8-15, passes: PLN 160 and PLN 200
For more, see www.animator-festival.com
© Wydawnictwo Miejskie Posnania 2022