Exhibitions during times of plague
It has been over a year now since the pandemic first struck us. For a big chunk of that time, museums and galleries remained shut. They were also in lockdown at the time this text was written, with slim prospects of being reopened any time soon, certainly not without some form of restrictions. It is nevertheless worth your while to keep track of the exhibitions that remain accessible and at least click to support Poznań's local exhibition organisations.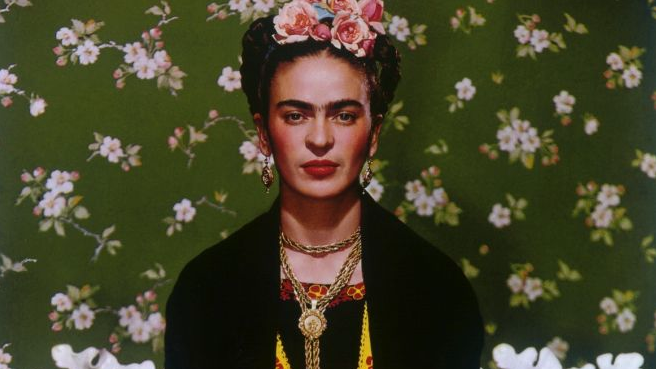 Artists, curators and museologists alike are keenly aware of the fact that no matter how well designed, online experience is no match for in-person viewing of works of art and historical artifacts. After all, the whole idea of an exhibition ultimately boils down to bringing visitors face to face with an object within specific space. And yet, while covid lasts, most displays are relegated to an online-only existence. The people in charge go out of their way to make the best of the medium. Over time, more ideas emerge and get implemented with greater efficiency. Unfortunately, many of the exhibitions are only available in Polish, which may discourage non-Polish speakers from ever exploring them. Therefore, in this article, we set out to round up the Poznań-based exhibition projects that are not only accessible despite the lockdown but also available in English, if not in another language ​​ (other than Polish).
History
The latest temporary exhibition of Porta Posnania (Interactive Heritage Centre for Cathedral Island), A City (Re)Constructed, which tells the story of the city's post-World-War-II restoration, is now fully available in PDF format. The permanent exhibition on the history of Cathedral Island, which makes it the history of Poznań in general as well as of early Poland, comes with guided tours on video in English, Spanish, Russian and Ukrainian.
For those curious about the city's history who would rather not explore it on a computer screen, here is an alternative: city games, a great way to learn about your town without getting bored.
The Poznań Fotoplastykon, closed since the pandemic's outbreak due to the nature of this nearly a century old machine used for showing stereoscopic photographs, has taken to the Internet to display its latest exhibitions. Unfortunately, such presentations miss the 3D feature, a unique advantage available to in-person viewers.
A historical perspective on art
The National Museum of Poznań has digitised its permanent exhibitions in the so-called old and new buildings (with captions in English) along with a refreshed display in its recently renovated branch, i.e. the Museum of Musical Instruments. Temporary exhibitions too have been made available for virtual touring. This is true for both the current exhibition of Polish master painters from the late nineteenth and early twentieth centuries Poland. The Power of Images (to learn more, see our article), as well as the archival August Zamoyski: Thinking in Stone, Dürer and others: German 15th and 16th c. graphics, Forms in Space: Poznań Outdoor Sculpture of the 1960s and "70s, and Glass: Men's Features.
The Zamek Cultural Centre has digitised its latest exhibitions to enable virtual touring. Its most recent addition is In the Name of One God by Andrzej Okińczyc. Although no English-language descriptions are available for it, one can at least see the works. However, descriptions in English are provided for the Castle's two largest recent exhibitions: Frida Kahlo and Diego Rivera: The Polish Context and Unknown Impressionism: Manet, Pissarro and their Contemporaries. The former is available as a virtual and the latter as a video tour. Catalogues (fully translated into English) of these and other prominent archival exhibitions are available as pdf files (follow the link from a Polish-only site to the pages of individual titles and follow the "katalog wystawy" [exhibition catalogue] link at the bottom of the page). For more on online exhibitions in the Castle, see our article.
Galleries
While, regrettably, the Arsenal City Gallery only makes its exhibition tour videos in Polish, its website does offer English versions of curators' commentaries and visual documentation, for instance for the most recent exhibitions: AMZN by Tytus Szabelski and Poles. Dialogues of Young People: The Other - 4th edition.
As for private galleries, two of them: Rodriguez Gallery and Piekary Gallery, stand out in terms of online availability to non-Polish speakers. Their websites (accurately and fully translated into English) offer exhibition documents and curators' descriptions.
Equally noteworthy are the works that the pandemic has relegated to urban public space. For this purpose, we recommend a tour guided by the map "From Near and Far. Map of Murals, Graffiti, Neon Signs and Typographies of Poznań" and a tour of sculpture sites in public spaces (which is particularly well suited for people who have been through the historical introduction provided by the exhibition Forms in Space. Poznań Outdoor Sculpture of Poznań in the 1960s and 1970s), such as Citadel Park, Al. Marcinkowskiego and the Student Stage of Creative Spaces in Plac Cyryla Ratajskiego.
We all want the pandemic to end as soon as possible. For as long as it lasts though, it is good to follow the websites of Poznań exhibition institutions and our own (culture in Poznań) and view online all the things that cannot be seen in person, hoping we will soon be able to visit museums and galleries without having to worry about our safety.
Katarzyna Misiura
translation: Krzysztof Kotkowski
© Wydawnictwo Miejskie Posnania 2021