3rd Concert Chop (IN) POZnań - performing Piotr Żukowski
The City Development and Foreign Relations Departments of the Poznań City Hall and the Musical Theatre in Poznań invite again all lovers of Chopin's music to attend the 3rd Concert Chop (IN) POZnań, on September 11th, 2018, 6 pm, in the White Room, Poznań City Hall, 17 Kolegiacki Square.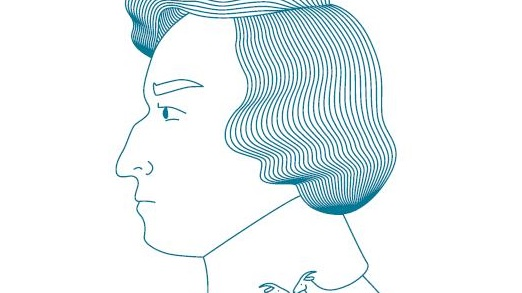 The objective of the cycle is to promote knowledge about the life and work of Frederic Chopin and to highlight his relations with Poznań and the region of Wielkopolska, as well as to promote the creation of Chopin among the international public residing permanently or temporarily in Poznań and in Wielkopolska, especially among foreign students.
We are awaiting the performance of Piotr Żukowski. Mr Żukowski, born in 1982, graduated from the I.J. Paderewski Musical Academy in Poznań in piano class of Professor Alicja Kledzik. Since 2013 he works at the university. He gave concerts in numerous cities of Poland and abroad: in France, Italy, Great Britain, Turkey, Czech Republic, Belgium, Spain, Slovakia, Switzerland, Iceland, Hungary, Germany, Russia, Saudi Arabia, China, Japan, Brazil and the USA. Performer at numerous festivals, e.g. at the International I.J. Paderewski Festival in Chicago, Chopin Festival in Tucson (USA), Polish Piano Music Festival in Słupsk, International Chopin Festival in Autumn Colours in Antonin, International Chopin Forum of Young Pianists in Wrocław and the International I.J. Paderewski Festival in Kąśna Dolna. Participant of the 14th International Chopin Piano Competition in Warsaw. In July 1997 he made record for a biographical movie about Chopin, produced and transmitted by the ARTE channel of French-German television and by the 2nd Channel of the Polish Television.
In 2004 he won the Young Art Medal in music, awarded by a jury established by the Głos Wielkopolski daily as an acknowledgement to his artistry and achievements.
Jury member of the 6th International A.Rubinstein Piano Competition and 5th J. Brahms International Piano Competition in Aqui Terme in Italy.
Winner of numerous prestigious prizes in piano competitions in Poland and abroad:
- 1st prize at 11th Anemos International Piano Competition in Rome, 2004,
- 2nd prize at 11th International F. Chopin Piano Competition in Budapest, 2004,
- 1st prize at 5th International Anton Rubinstein Piano Competition in Aqui Terme in 2003.
Free entrance tickets will be available in:
Ticket Offices of the Musical Theatre in Poznań, 1e Niezłomnych Street,
City Information Centre (CIM), 44 Ratajczaka Street (ATTENTION! from September 3 the entrance to CIM will be located between the Salon Posnania and the Elite Patisserie - western façade of the building).
Migrant Info Point, 78 Święty Marcin Street, room 421.