Global Village - Bringing the world to Poznań!
Would you like to visit countries such as Hungary, Indonesia, South Korea, Brazil, Turkey, India, or China without moving from Poznań? Have you always dreamed of volunteering or traveling abroad, but you are still having doubts?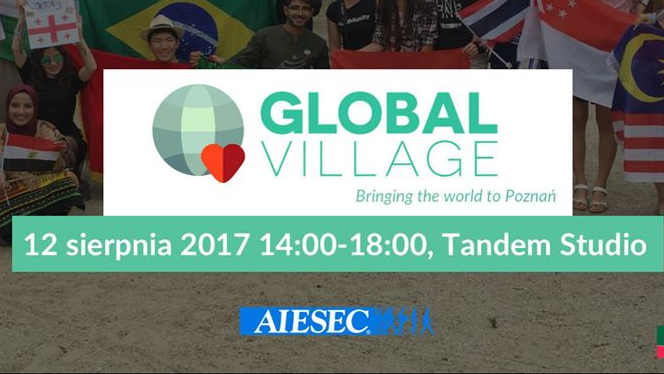 Visit to Global Village - it's a great way to meet people from around the world and learn their cultures, all without leaving Poznań!
During the event you will taste traditional dishes, practice foreign languages, and make new friends. Our foreign volunteers and interns will create a great atmosphere and gladly present their countries - see for yourself!
If you're curious about the world, you like meeting new cultures, or you want to show your own, and have fun while doing so - this event is perfect for you!
It takes place on 12 August in Tandem Studio at Gwarna 9 Street in Poznań!
We're starting at 2:00 p.m., you can't miss it!