Join the competition - make a short film and go to Brussels!
It can be a film about your friends from abroad or about your foreign-speaking friends who live in Poznań. The rules do not limit the participants' creativity. Your task is to make a short clip that would illustrate the slogan "Europe for all. Foreigners are among us".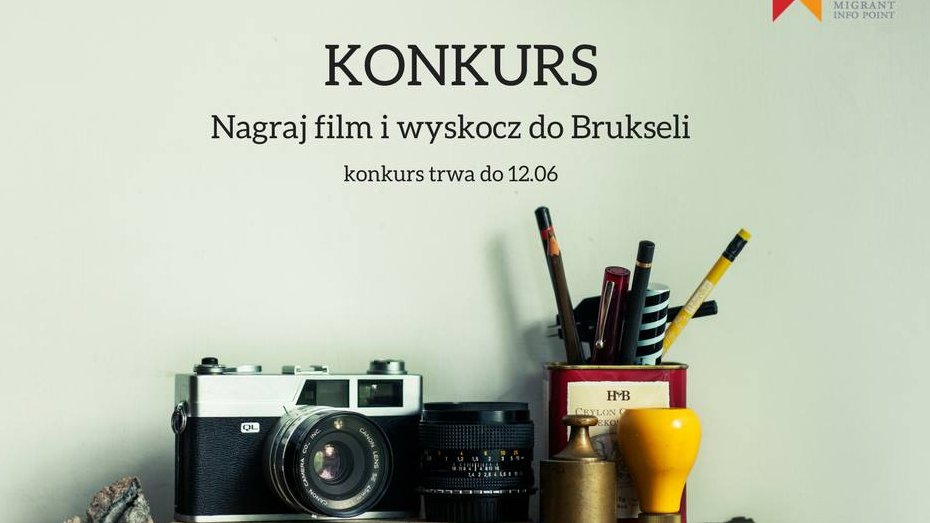 You do not need professional equipment and editing software to take part - a smartphone and a simple online editing tool are just enough.
The short clips can be submitted via the www.akademiakreatywnegorozwoju.com.pl website or sent to akademiakreatywnegorozwoju@gmail.com
The competition is for people between 14-26 years of age, and the submission deadline is June, 12th 2017.
The winning short film will be chosen by the jury.
The main prize is a trip to Brussels as well as monetary prizes which will be presented at the official ceremony at the Teatr Dnia Ósmego on June, 21st 2017. The winner of the award and the author of the work chosen by internet users will also accompany the winner of the first prize on the trip to Brussels.
The rules are available here: http://akademiakreatywnegorozwoju.com.pl/regulamin/
All additional information can be accessed here: http://akademiakreatywnegorozwoju.com.pl/faq/
as well as through our Facebook profile https://www.facebook.com/AkademiaKreatywnegoDevelopment/
The competition is organised by the office of the MEP Agnieszka Kozłowska-Rajewicz, assisted by Migrant Info Point, the representative of the President of Poznań for Social Exclusions Counteraction, and Teatr Ósmego Dnia.