Successes of the Poznań University of Economics chess players
Students of the Poznań University of Economics are among the top young chess players. This time the PUE team succeeded in Academic European Championships which took place in Fuengirola, Spain.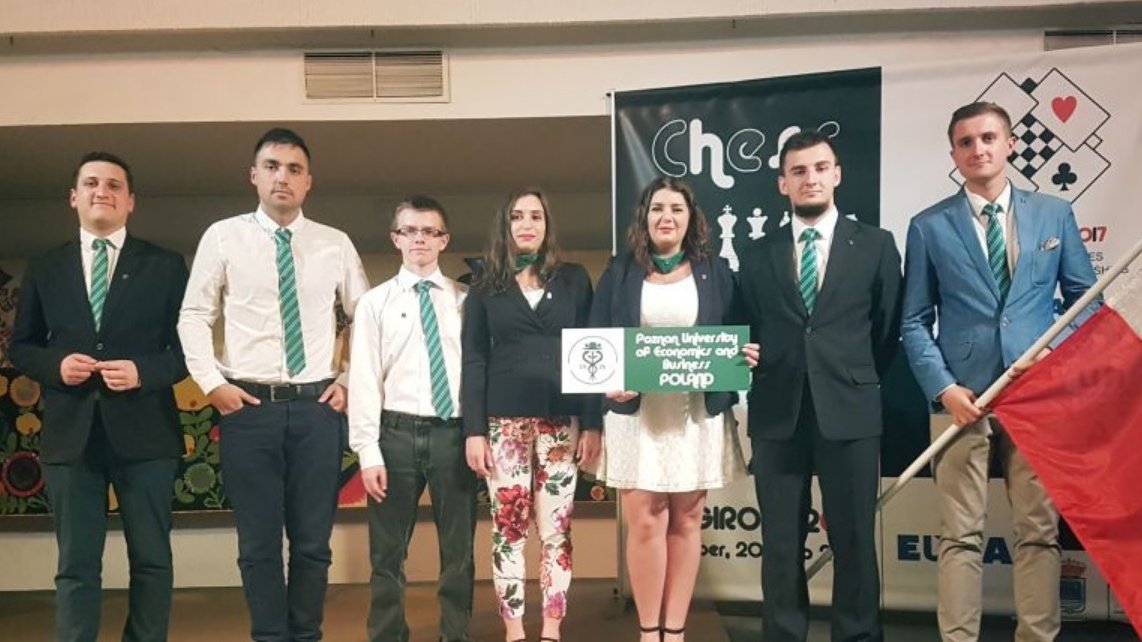 Leaders of the PUE chess team - Klaudia Kulon and Piotr Brodowski won two medals. Klaudia Kulon won silver medal, while Piotr Brodowski won bronze medal. Additionally, 6th place went to Michał Mazurkiewicz and Dawid Niekraś took 9th place.
During the championships, the Poznań team competed, among others, with young chess players from Russia, Great Britain, Serbia and Israel.