World Computer Congress
IT experts from all over the world, lectures on current trends, debates, networking meetings, and the opportunity to give one's own speech. All this is waiting for the participants of the World Computer Congress. The WCC will be held in Poznań from the 17th to 21st September. Registration is already open.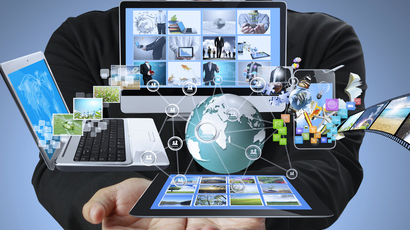 The World Computer Congress (WCC) is organised by the IFIP (International Federation for Information Processing - the leading international information processing federation, established in 1969 under the auspices of UNESCO). IFIP members include societies and academies of science from more than 50 countries. In total, the federation brings together over 350,000 IT specialists, among whom there are many winners of the Turing Prize (the IT equivalent of the Nobel Prize).
The WCC has been held every 2 or 3 years since 1959. Each edition of the congress is attended by between several hundred and 2 thousand representatives of science and industry. The previous WCC were hosted by: Canada (2002), France (2004), Chile (2006), Italy (2008), Australia (2010), the Netherlands (2012), and Korea (2015). This event was held only once in Central and Eastern Europe (Hungary in 1998). The WCC in Poznań will therefore be the first IFIP Congress in this part of Europe in 20 years. There will not be another opportunity to participate in the event soon. WCC each time takes place in a different city of the world.
The main theme of this year's WCC is: Information Processing in an Increasingly Connected World: Opportunities and Threats. The main topics to be addressed include security and privacy, business intelligence and data science, big data processing technologies, enterprise-class information systems and database technologies, as well as social aspects of information technologies, industrial and scientific research and development, and IT development in a historical perspective. The programme also includes, for example, the international digital security competition - Capture the Flag - as well as thematic sessions devoted to the Enigma encryption machine together with a demonstration of its operation.
A series of plenary lectures will be waiting for the participants, which will be delivered by world-renowned experts, including: Sir Dermont Turing (Alan Turing's nephew), Professor Wil van der Aalst - one of the most frequently quoted IT scientists in the world, Dr Jan Camenisch - expert in cryptography and privacy protection, Professor Leslie Valiant - author of the foundations of computational theory, winner of the Turing Prize (the so-called Nobel Prize in computer sciences). Moreover, IT enthusiasts will also be able to meet professionals from leading companies from across the global market (including GSK, IBM, Intel, Microsoft, Roche, Beyond, Intel) as well as IT experts from industry and academies from all over the world.
The 24th World Computer Congress, under the honorary patronage of the Mayor of Poznań Jacek Jaśkowiak, will be held on September 17-21, 2018 at the Poznań University of Technology.