Aniversary publication: Microstructures - photo album
Have you ever wondered what graphene looks like, enlarged a few million times? The newly published book "Microstructures - photo album" created by employees of the NanoBioMedical Center (Centrum NanoBioMedycznego - CNBM)  is the rich collection of black and white photos.  You can see close-up nanoparticles, gels, cell cultures and other systems.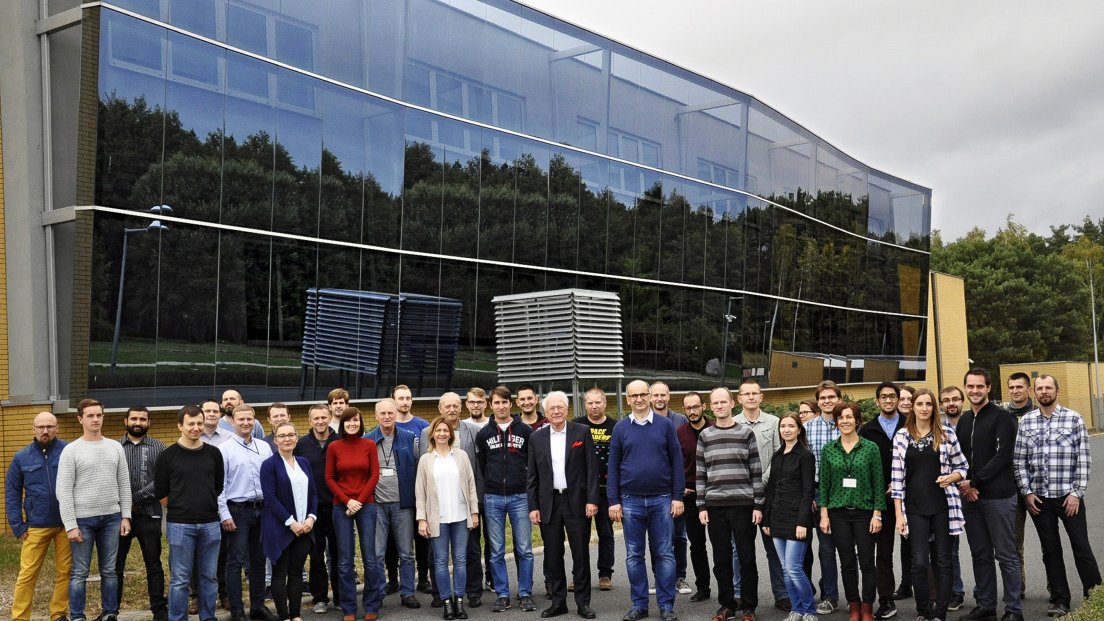 The book is edited by prof. Stefan Jurga, former Rector of the Adam Mickiewicz University, and now the director of the NanoBioMedical Center, to commemorate the centenary of the Poznan University. - I hope that this short journey through a variety of materials produced in the NanoBioMedical Center will serve as a basis for further exploration of these topics and will encourage you to visit our site - says prof. Stefan Jurga.
- The online album contains 203 black and white photos of various types of structures and particles obtained in the CNBM. The photographs come from the latest microscopes available in Poland that enable, as in the case of a transmission electron microscope, to obtain atomic resolution (maximum image resolution 80 pm - this corresponds to an enlargement of 150 million times). The maximum magnification used to make the image in the case of this publication is about 6.7 million times - says its co-author Dr Krzysztof Tadyszak.
26 co-authors worked on the album, mostly employees of CNBM. The process of collecting and selecting photos lasted for over a year.