New law on higher education has been given the green light in Sejm
Yesterday before midnight Polish Sejm (lower chamber of Polish parliament) adopted, with more than 80 amendments, the Law on Higher Education and Science (Ustawa 2.0 - so-called Constitution for Science) and its introductory regulations. 233 deputies voted for the new law, 195 were against it and 1 abstained from voting. The next step in the legislative process will be voting on the act in the Senat and submitting the project for signature by the President.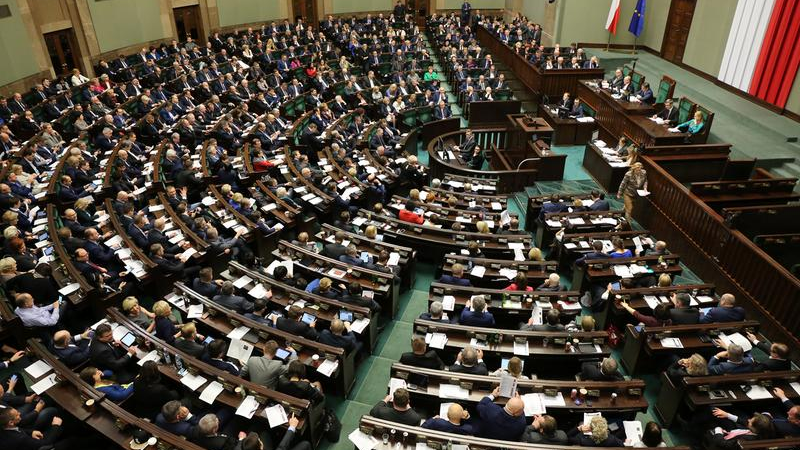 The controversial law will introduce major changes in universities organization, the principles of their evaluation, methods of financing, as well as the academic career of university employees.
Representatives of the Ministry of Science and Higher Education emphasize that the project was initiated in the course of more than two years of consultations with thousands of representatives of the academic community. In their opinion, the act will improve the functioning of the higher education system in Poland, and increase the reputation of Polish universities on the international dimension. - The Act increases the autonomy of the university by strengthening its organizational freedom inside. It is the academic community that decides how the university works, not the law - emphasized the deputy minister of science and higher education, Piotr Mueller.
The adoption of the regulations was preceded by many stormy discussions throughout the country. In June, a series of grassroots protests, organized by the Academic Protest Committee, took place. Many of Polish universities were involved, including University of Warsaw, Jagiellonian University, Adam Mickiewicz University in Poznan and universities in many other cities. According to opponents of the "Constitution for Science", the act may limit the autonomy of the university and worsen the situation of universities from smaller towns. Representatives of the scientific and academic community, as well as politicians, reported on the project. As a result, the ministry recommended the adoption of numerous amendments to the project.
Full text: HERE
More about the changes: HERE