Students of the Poznan University of Technology triumph in aviation
Students of the Poznan University of Technology who took part in the SAE Aero Design USA West 2018, a contest for young designers of unmanned aircraft vehicles, won three gold medals. The competition was held in California.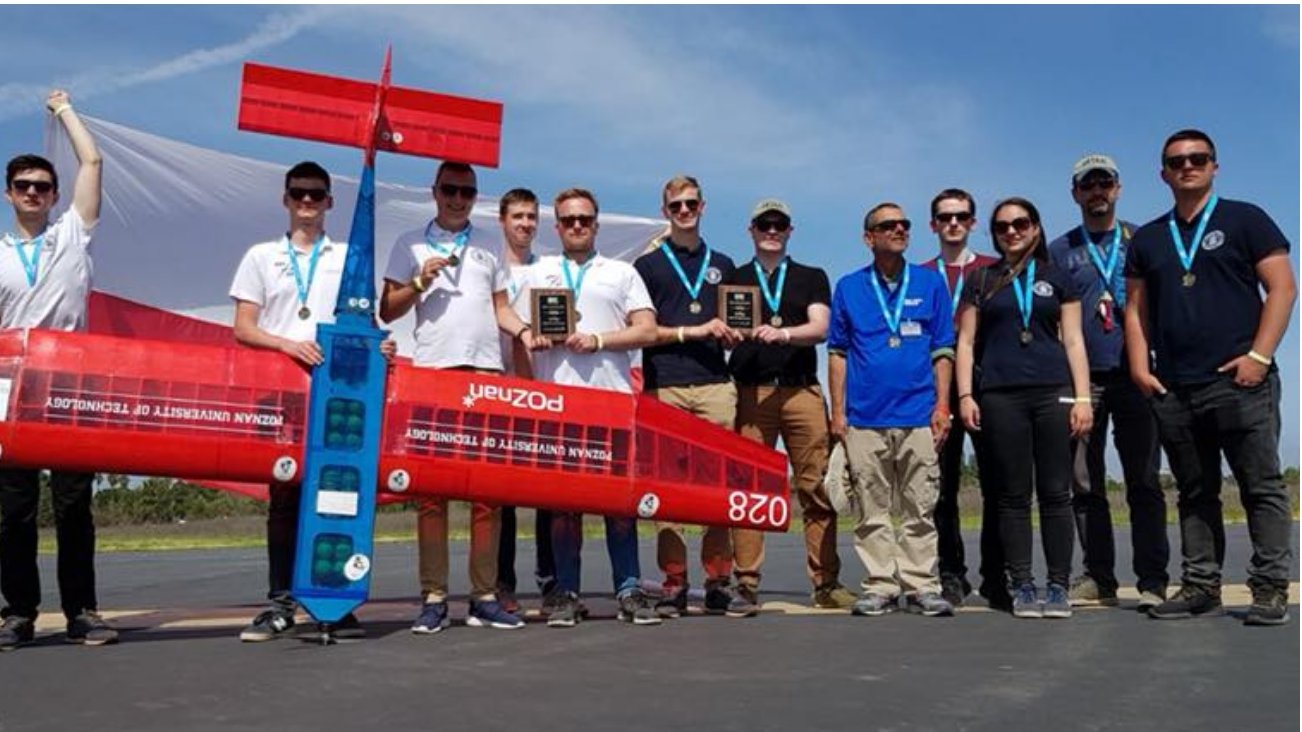 Poznań students won in three classes of competition:
1st place in Regular Class overall standings,
1st place in Flight Performance,
1st place in Technical Presentation.
The prestigious academic aviation competition has been held since 1986. They are organised by the SAE - Society of Automotive Engineers. Such companies as the manufacturer of the F-16, Lockheed-Martin, Boeing and NASA (members of these organizations sit on the jury panel) partner with students.
SAE Aero Design participants can compete in three classes: Micro, Advanced and Regular. This year, students from Poznań took part in the latter - the most prestigious one, which always sees the largest competition.
The contest model took approximately six months of work. The design task covers the entire aircraft production process. It consists of developing a concept, making a prototype and then a target version for the competition. The whole project involves numerous calculations and flight tests carried out by Poznań students at the air base in Kąkolewo.
Students of the Poznań University of Technology Academic Aviation Club have already had many successes. Since they started taking part in the SAE Aero Design competition in 2008, they have stood on the podium (in both Micro and Regular classes) as many as 15 times. In addition to this, they have been successful in other similar competitions, such as AUVSI SUAS.
The City of Poznań provides financial support to the designers.