Studijos - educational fair in Lithuania
More and more young people from Lithuania decide to study in Poland. In the academ-ic year 2016/2017, 802 young people from that country studied in Poland. However, Lithuanian youth most often choose to study in cities located closer to the eastern border of Poland, like Warsaw, Lublin or (a little bit further) popular Kraków. In Poznań, there is only 2.7% of the entire population of Lithuanian students who decid-ed to study in Poland.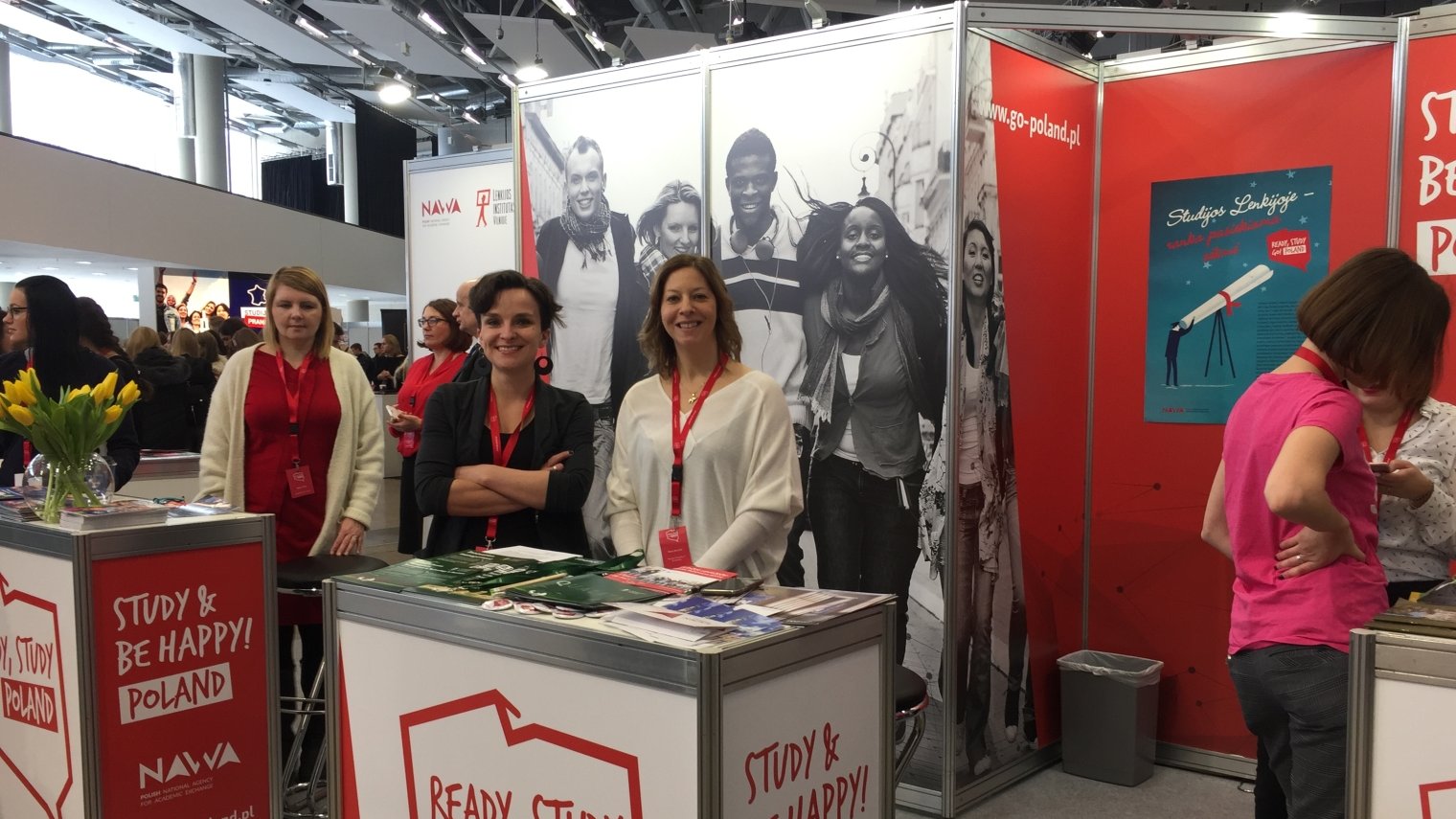 The main aim of the Study in Poznań delegation in Vilnius (February 7-10, 2018) is to in-crease interest in Poznań among young Lithuanians. The expedition is a chance to present our city's educational offer also to Polish youth living in and around Vilnus. In Lithuania, na-tional minorities make up almost 16% of the population, and the Polish minority (6.6%) is the second national group after the Lithuanians.
What factors can convince young Lithuanians and Lithuanians to study in our city? Denis wants to study medicine. He says that studies in Poland are more attractive and give more opportunities even than studying in western Europe, especially since acclimatisation in Poland is easier. In addition, more and more of his friends decide to study in our country. Most of them chose Warsaw and Krakow, but - as he says - several people are considering studying in Poznan.
However, it is true that for Lithuanian youth Poland as a place to study is associated mainly with cities in the eastern and Southern part of Poland. Laura, Ela and Ewelina share slightly different opinions. They dance in the band "Polish Flowers" and on this occasion they were passing through Poznan. - We are always happy when we come to Poland. We want to study design, tourism and business. In Poznan we had the opportunity to be very short, but we were charmed by the old town and goats - says Ewelina. Laura - interested in design - realises that there are also great design schools in Poznań.
Representatives of Study in Poznan (Maria Brendel - EU, Eliza Kania - UMP) had the oppor-tunity to answer students-to-be questions not only during fair, but also during a meeting with Lithuanian Poles and with representatives of the Consular Department of the Polish Embassy in Vilnius. About 80 people took part in the meeting. Young people were interested mainly with a new scholarship offer for the Polonia, presented by representatives of NAWA Foundation (National Academic Exchange Agency).
At present the biggest group of foreigners studying - both - in Poland and in Poznań are young people from Ukraine (33,584), for whom our country is the most frequently chosen directions of study abroad. However, higher education in Poland is also popu-lar among young from other countries like Belarus (5119), India (2038), Spain (1607), Norway (1531), Turkey (1471) and Germany (1173).
- Eliza Kania