The other side of Poznań - part II
We are continuing the tour of Poznań! Previously we looked closely at the different shades of cultural life. Since the weather is perfect to go outside, this time we will go for some leisure activities. Here are the places that are eagerly frequented by students in the summertime (but also in other seasons)...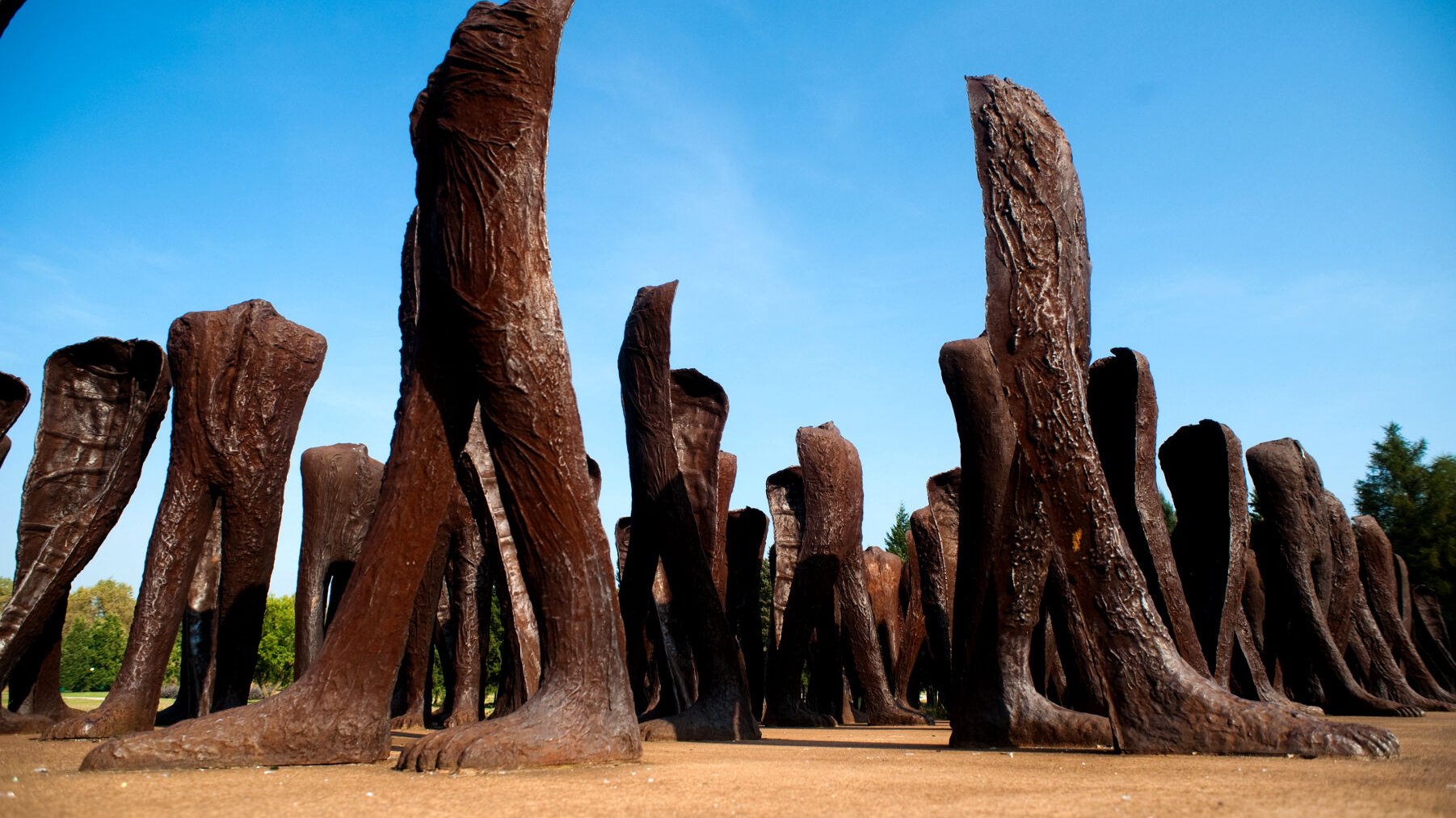 Green spaces are scattered on the map of Poznań - in the most unexpected areas. Among the houses in busy Głogowska street near Dworzec Zachodni (Polish: Western Train Station), Wilson's Park emerges. Although it is not too spacious, it is thought to be a charming place for students of former Collegium Chemicum (on Grunwaldzka street). On one hand - an unkempt wilderness of an English garden with a picturesque pond, on the other hand - the fountain and French-style alleys and the bandshell between the two parts. To add up to this the greenhouses of the Palm House (Palmiarnia) make a unique possibility to visit a rainforest at least for a while.
Cytadela is perfect for long strolls - the huge green spaces located within a walking distance from the Faculty of Law and Administration (AMU). This is where the legendary band Radiohead played a performance in 2009. In the park, we will certainly come across the monumental work created by sculptor Magdalena Abakanowicz, Polish sculptor - "The Unrecognised" - and the museums. Even though Cytadela is regarded for historical reasons, it is also suitable for leisure time.
The city has certainly much more to offer than two alternatives but in fact, they are not usually discovered by visitors. The lake Rusałka is constantly an exquisite site for inhabitants. It takes approximately 15 minutes to reach it from "Szamarzewo" university Campus. The beach on the eastern coast is especially attractive. The restaurant and the clearing make a suitable location for an afternoon picnic.
Here comes the question of whether the right bank of Warta offers any interesting recreation. Primarily - it is difficult not to mention about MaltaLake which is located just by the PUT Campus "Piotrkowo". Bicycle paths, MaltaSki centre, regatta rails and in the winter the indoor ice rink... these are only some of the advantages in the vibrant place. And you prefer peace and quiet, it is likely that you appreciate Park Tysiąclecia. All you have to do is to follow the road behind Termy Maltańskie