New flight destinations from Poznan
We can already call the 2017 the year of the Poznań Ławica Airport. 9 new flight destinations available from Poznań, including the first transatlantic one, additional flights to the largest European hubs - all this translated into more convenient travelling from and to the capital of the Greater Poland Region.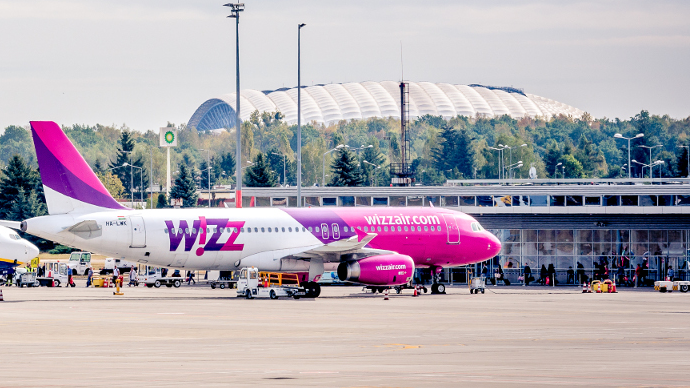 The first good news were provided by the LOT airlines, which have announced as early as in January this year the increase in flight frequency on the Warsaw - Poznań - Warsaw route in the summer season. The Polish airlines introduced five additional flights weekly, excluding Wednesday. Additional flights on the same route are available also on Saturdays and Sundays. Thanks to the above, Poznań - Warsaw flights are available 5 times a day.
Ryanair is next to announce good news for the Ławica Airport. The Irish carrier launches new flights from Poznań to Oslo, Athens, Billund (Denmark) Tel Aviv, Eilat (Israel), Madrid, Castellon (Spain) since winter 2017/2018 - all twice a week. Additional flights to London will be also available on daily basis.
The German Lufthansa decided to launch additional flight to Frankfurt. Since 29 October 2017, the Lufthansa airline will offer up to 6 flights a day from Poznań - 3 flights a day to Munich and 3 flights a day to Frankfurt with a night stop to enable planning one-day business trips in Frankfurt, Munich and any other destination in Europe. Three flights a day to Munich and Frankfurt provide great opportunities to benefit from the transfer offer of the airline in its MUC and FRA hubs.
The airlines address also the demand for direct flights to Ukraine. Both LOT and WizzAir launch the new flights to Lvov and Kiev, respectively. The flights to each of these Ukrainian cities will be available twice a week. The flights to Lvov are already operating, whereas the ones to Kiev will be available since 25 August.
Responding to the expectations of the tourists, TUIfly launches direct flights from Poznań to Dominican. This is the first transatlantic route in the history of the Poznań airport. It will be available since 9 November!