Selvita (R&D) laboratories in Poznan
Selvita is one of the largest innovative biotechnological companies in Europe. It was established ten years ago in Krakow. At present, it operates, for instance, in the United States, where it conducts clinical tests of a new potential medicine for acute granulocytic leukaemia. Selvita laboratories, located within the area of the Wielkopolska Centre of Advanced Technologies (WCZT) commenced work at the beginning of May.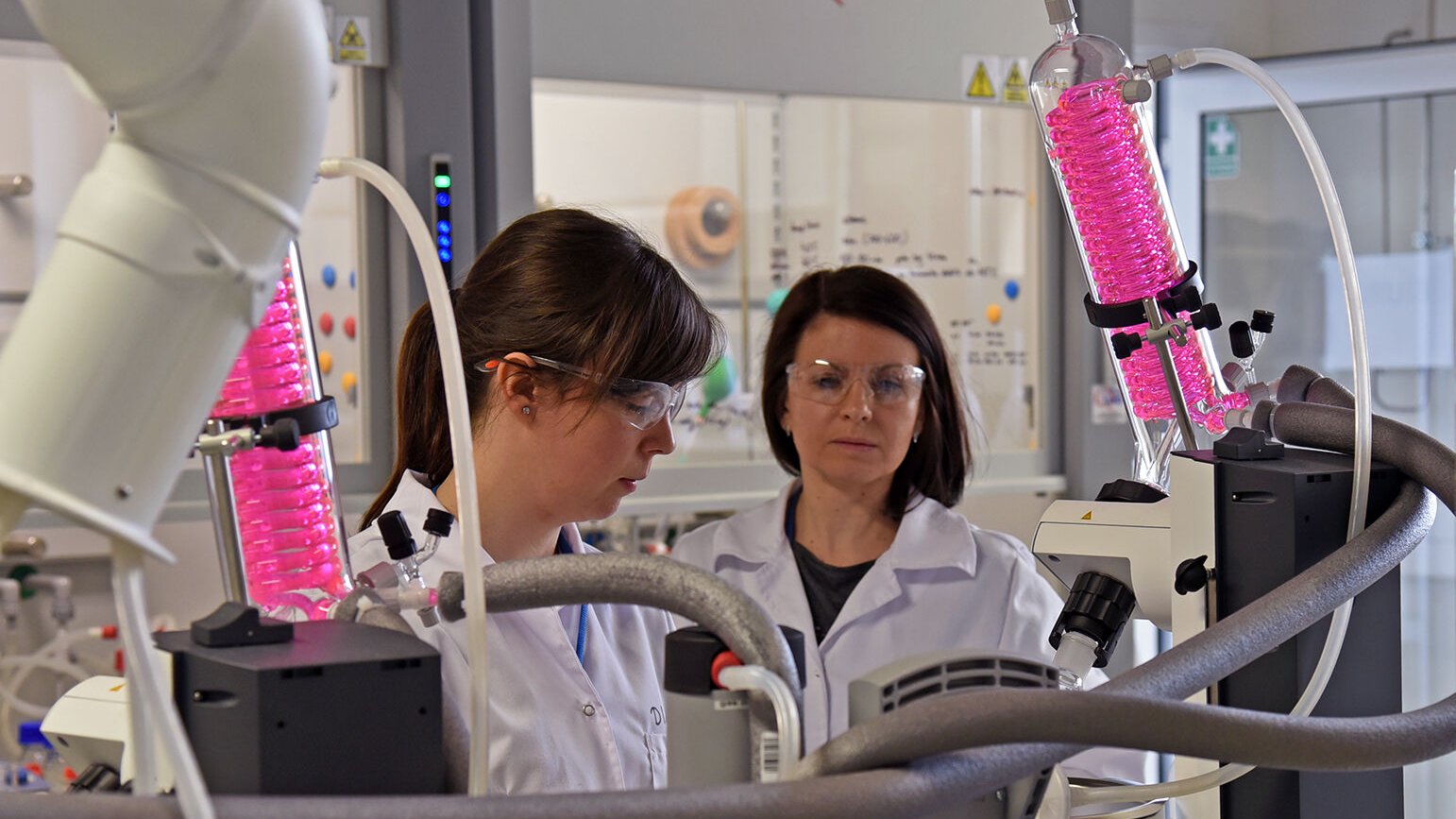 "I am happy that Selvita decided to open its second branch in Poznan. It shows that the company appreciates highly-qualified employees, who are available at the Poznan job market, and thanks to whom it will be able to flourish. I hope that the Selvita's example will become a stimulus for other companies conducting research activities to invest in Poznan" says Mariusz Wiśniewski, Deputy Mayor of Poznan.
Selvita has planned to open a branch in Poznan for over a year. Recruitment of employees started in mid-2016. In the first months, the Krakow company plans to employ as many as 50 people - mainly chemists, and later on also biologists - and at least double this number until the end of 2018. Until then, the laboratories' surface in WCZT is to reach 1 000 m2.
"We considered several cities, when looking for a location for our laboratories alternative to Krakow. We chose Poznan due to incredible scientific potential and perfect research infrastructure of the Wielkopolska Centre for Advanced Technologies" says dr Mirosław Zydroń, Member of the Selvita Management Board. "Core of the Poznan team will be comprised of people originating from this region, who have worked in our laboratories in Krakow for a long time" he adds.
In Poznan, the team will perform contracted research for the world's largest pharmaceutical and chemical concerns.
"We provide services for companies around the world, first of all, from the medical and chemical sectors. Simultaneously, we own a portfolio of a dozen or so of our own innovative projects, under which we prepare new original medicines, mainly for cancer. Some of them are implemented in cooperation with such concerns as Merck, Menarini or H3 Biomedicine" says Mirosław Zydroń.
Presently, the company employs more than 380 people, ca. 1/3 of which has a doctor's degree. It has offices in the United States and in Great Britain. The seat and the main laboratories of Selvita are located in Krakow. At the beginning, the Poznan facility will perform mostly service orders. In the future, it is to be "the second lung of Selvita", actively participating in innovative projects being implemented. The Selvita branch is located within the Morasko Campus in WCZT.
Selvita is yet another global market company which has decided to commence activities in Poznan. Over the last months, jobs for Poznan inhabitants - in total more than 400 - were offered by, e.g. Owens-Illinois, Sii, Sivantos and Rockwool. According to the District Employment Office, at the end of March 2017, the number of the unemployed in Poznan amounted to 6.6 thousand people, by 300 people less than a month before and by 1.8 thousand less than in the previous year. Unemployment rate in Poznan reached 1.9% and was the lowest in Poland.
Hubert Bugajny